Business contents
We are consistent by import, processing, sale from the raw materials buying of the marine products including the crab.
Buying
It is fished a bottom of the local resource management in Canada and Alaska. Because there is a severe limit in fishing season, the fishing ground, we can treat only a crab of the seasonal time of high quality. Our staff is present at the unloading and sorts raw materials to purchase.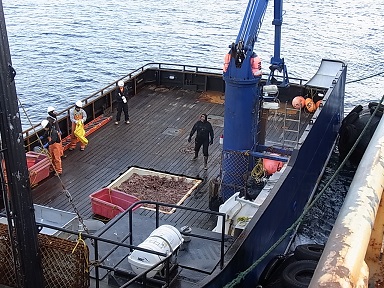 The crab are carried in a refrigerator immediately and while freshness is good, de-former processing, size sorting, boiling, freeze are done. These flows are pushed forward until completion in approximately one hour, and the work is performed without asking the night and day. This is a point not to spoil the taste of a fresh crab.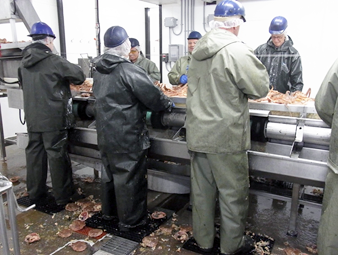 Processing
It is processed in a hygienic workshop of the HACCP acquisition. Our quality control staff is resident, and thorough hygiene, quality control is carried out.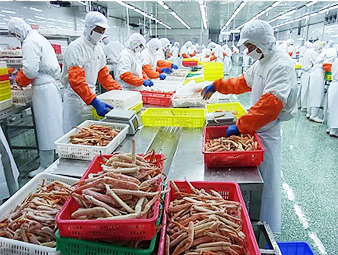 Careful instruction by the resident Japanese staff is carried out every day.
※To show the detailed introduction of the Chinese factory, click here.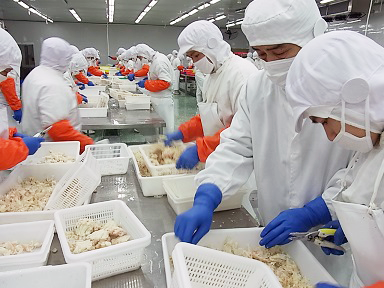 Sale
The product which kept on being particular from buying to processing in this way are delivered to customers. Please enjoy our selected products.