Workshop introduction
All the processing of our product is performed in cooperation factory in Qingdao China, Qingdao Oceanese Seafood Co. We introduce the hygienic factory of the HACCP acquisition.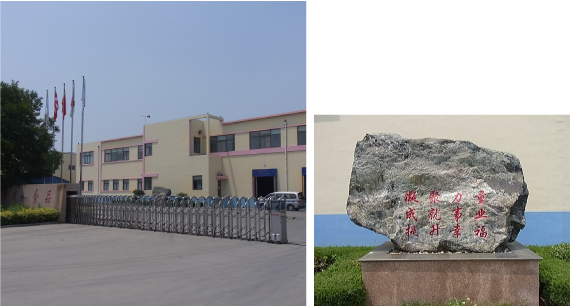 The workshop is located in Qingdao,China. Their Motto is 「Cooperation, Success of Business and Increase of the happiness」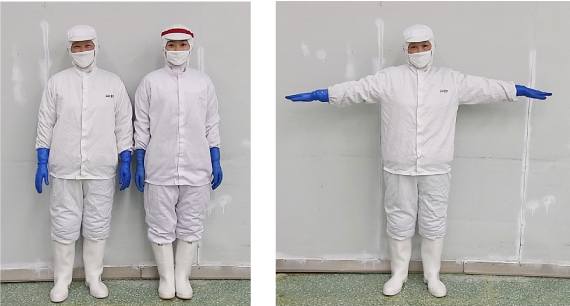 Worker are equipping perfectly with a hat, a mask, gloves.There is no pocket not to bring anything into workshop.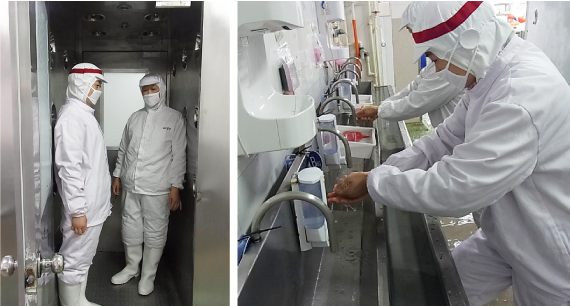 At first everyone drop any dust in an air shower.The hand-washing takes time with nailbrush and carefully.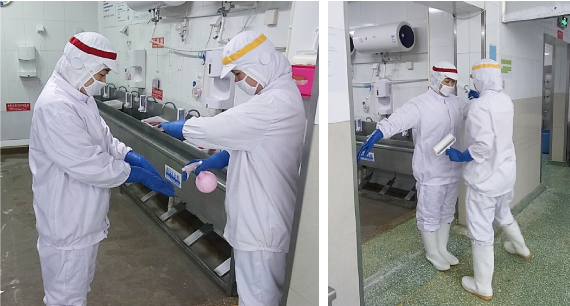 Alcohol sterilization and hair&dust check are carried out before entering the workshop.Roll adhesion-type tape to the whole body and confirm it for the last time not to overlook it to small dust.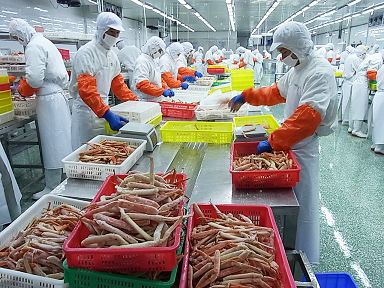 Hygiene management is thorough so the factory is very hygienic.
Our employee is resident and give the detail instruction to them.

To make our customer relief and eat our product safety, we remove nerve of crab and foreign objects with using black light.

There are 3 nerves in crab leg. We do remove nerve of leg meat for all our products. ※Sometimes it's impossible to remove thin nerve.Please understand about that.

To defend foreign objects mixing, we use black light for check after visual confirmation.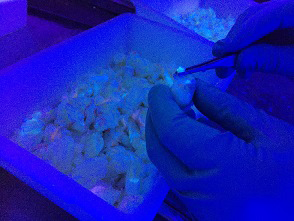 Foreign objects like tip or shell are shine under the black light.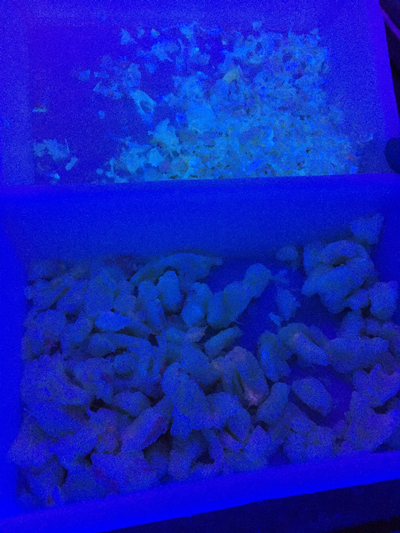 After work. In upper tray, there are foreign objects. In lower tray, there are meat.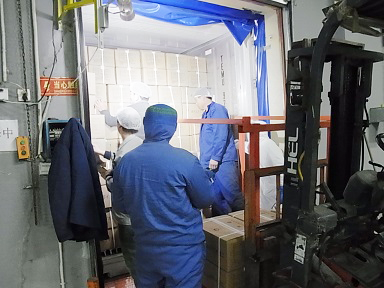 We check until container is loaded.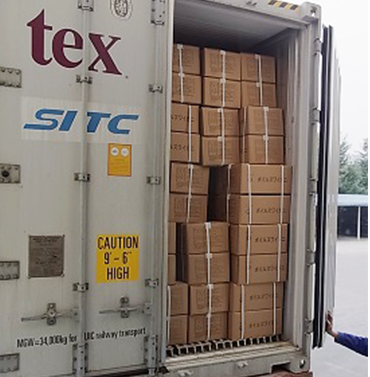 Then our products are going to come to you. Please enjoy to taste our selected products.