Product introduction
New itemCooked snow crab leg slit (shell on) 8pcs/30pcs
Use only the snow crab leg which is the most expensive.
Because a slit is in both sides of the shell, it is easy to peel it and can taste freshness just of the unloading.
Of course you can enjoy it just as it is, or it is also good putting rice cooker as pot meal.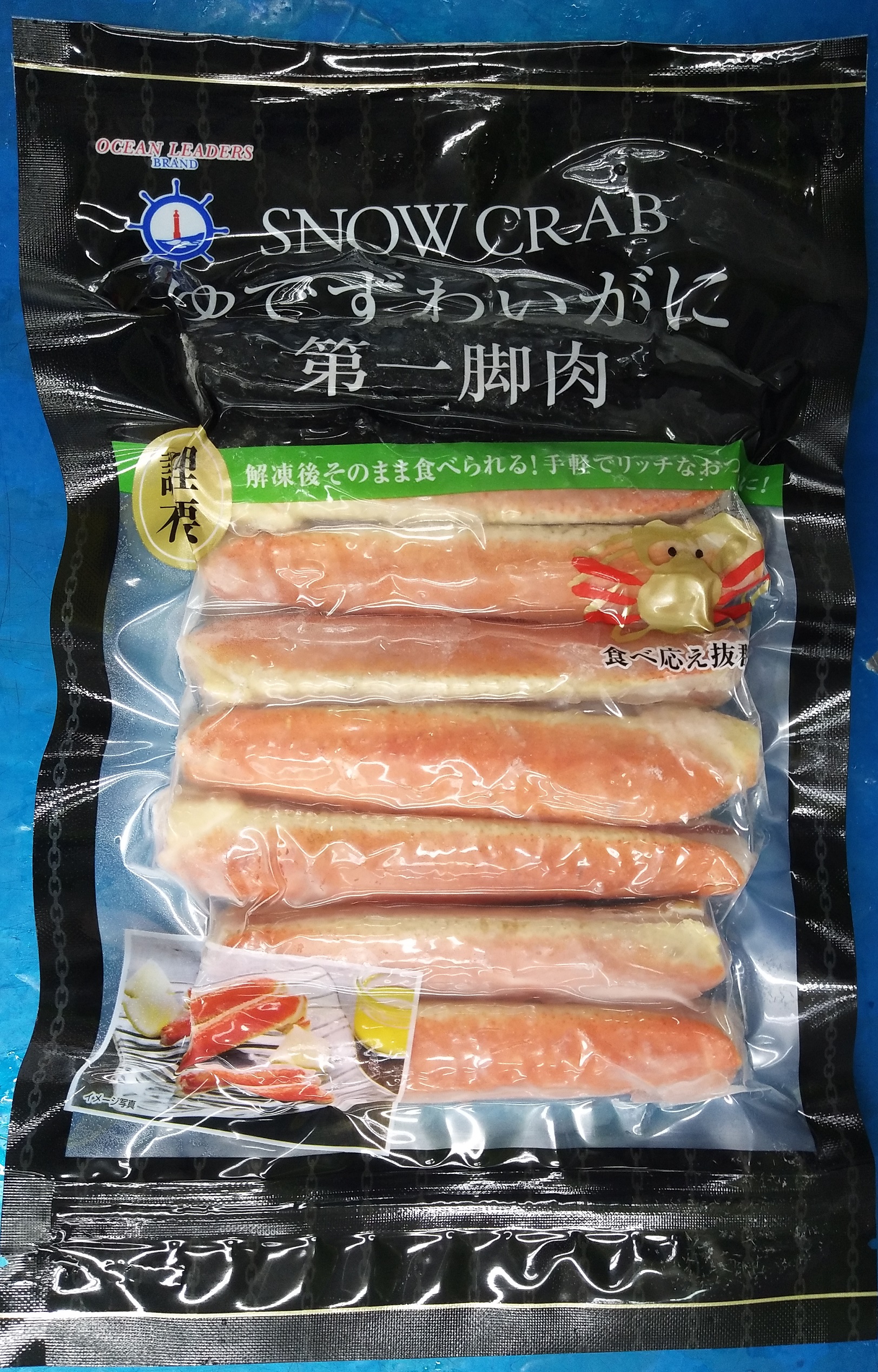 ---
New itemFrozen Cooked Vacuum Packed Mussels
Freshly packed Mussels cultivated at North Atlantic Canada. Harvested during the best seasons, the Mussels have been vacuum packed, then cooked while still fresh. After defrosting, it can be used for variety of purposes such as pasta, wine steamed, etc.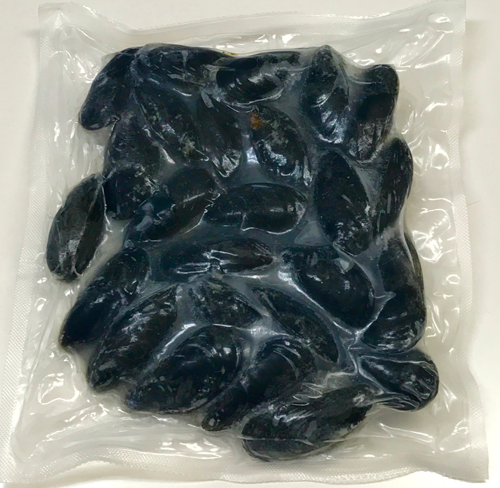 ---

LOBSTER
America`s famous Ocean Leader Brand Lobster. Check out the difference!
FROZEN RAW LOBSTER bodies - Mainly used as Soup Stock
FROZEN RAW LOBSTER - 1 Whole inside a net
FROZEN RAW LOBSTER roe - Very rare. The Roe becomes red after heating
LOBSTER meat - Claw meat
LOBSTER meat - Knuckle meat
FROZEN RAW LOBSTER bodies@FROZEN RAW LOBSTER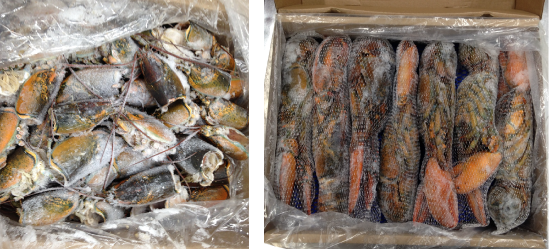 FROZEN RAW LOBSTER roe@@LOBSTER meat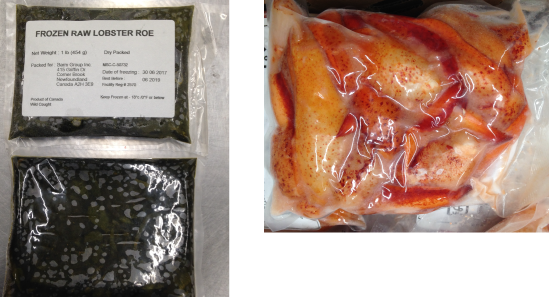 ---

Cooked snow crab half cut potion 300g/500g/650g etcc
Shells are half peeled, so it is easy to eat. This is suite to the scenes like all of relative, family and friends are gathered. 300 g size is good to make everyday dining table slightly luxuriously.

---

Cooked snow crab leg meat
@Tray pack(Nitrogen gas filling bag):10pcs/12pcs etcc
@Vacuum pack:20pcs/25pcs etcc
There are various sizes.
You can use to cook or eat as it is.
There are lots of ways to use it.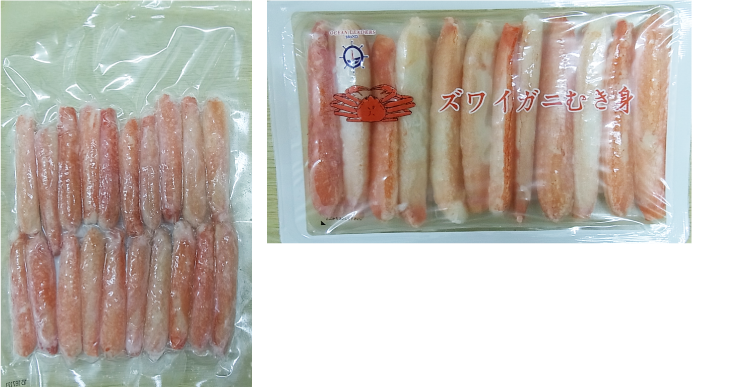 ---

Cooked snow crab leg meat butterfly 10pcs/20pcs
You can make SUSHI easily just by putting it on rice after defrosting. There are various sizes.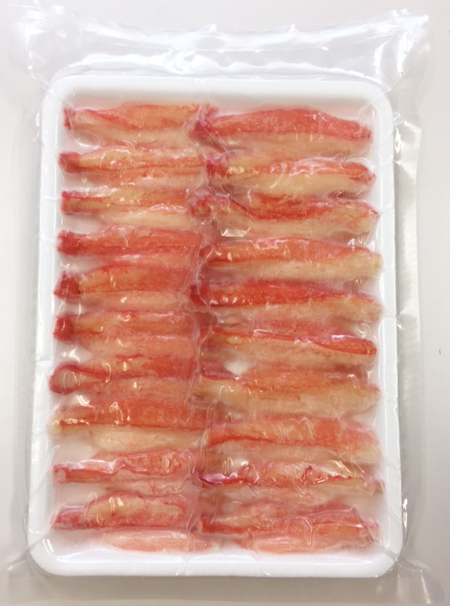 ---

Cooked snow crab ring cut claw/cocktail claw
@Size:16/20, 21/25,26/30,31/35,36/40,41/50
There are 2 types of it. Ring cut claw is cut to peal easily and cocktail claw is half pealed already. It is thick and you can enjoy it as it is or also fry it.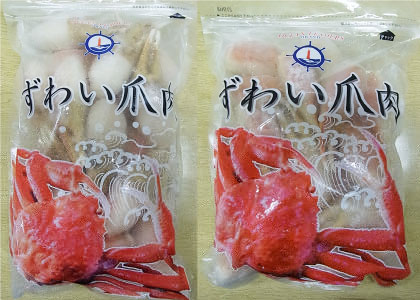 ---

Cooked snow crab salad meat 500g/400g(200gx2) etcc
It is blended a shoulder (white) with red meat with exquisite balance. You can use for salad, pasta, fried rice and anything.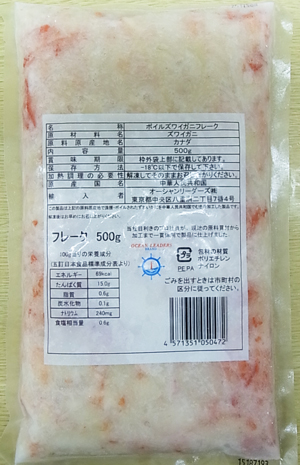 ---

Cooked snow crab trailer leg
It suite the scene like leg meat are too big and salad meat are too small. You can use it for Chirashi-SUSHI for example. Please find your favorite cooking way.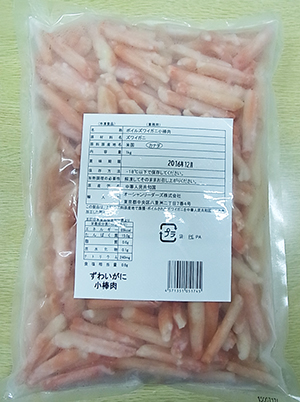 ---

Cooked snow crab leg meat potion 10pcs/20pcs
It is easy to hand and eat because tips shell are remained. It is good for Shabu-shabu or broil crab, Tempura etc.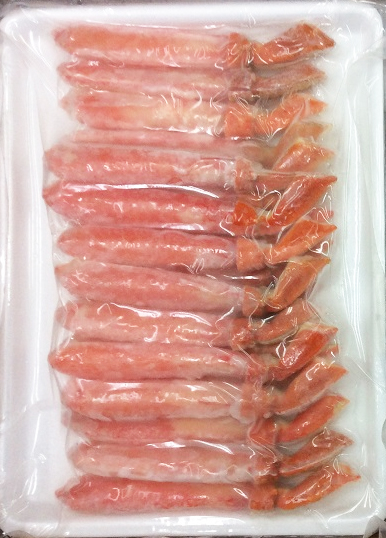 ---

Cooked snow crab sections 3kg(6L/5L/4L/3L/2L/L)
We encased the halves of the body from a shoulder to a tiptoe. After defrost you can use each part freely. It is perfect for gift too.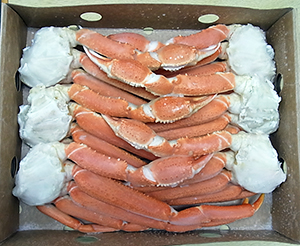 ---

Cooked snow crab whole shape (3pcs`9pcs/box)
Boiled fresh crab just unloaded. Appearance is really gorgeous. You can use each part including the crab butter freely.